A Guide to Guarantor Mortgages
Looking for a guarantor mortgage? We've got all the relevant info you need to make a decision, right here.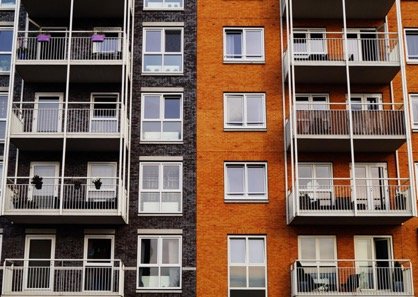 Finding a mortgage is never easy. Especially when there's loads of stages and processes to go through. Many people find that they're not eligible for a mortgage, as they can't pass the strict affordability checks that come with mortgage applications. If you're unable to meet these criteria, it's more than likely you'll be unable to get yourself a mortgage – especially if you have bad credit.
So, are there bad credit mortgages out there? There is one type of mortgage that is less strict than your average mortgage. Guarantor mortgage are a great way of securing a mortgage, by providing a guarantor to support your application. However, by no means is it just for those with bad credit. You can get a guarantor mortgage if you meet certain criteria. But, what are they and how do they work?
In this post, you'll find out all about how guarantor mortgages work. What they are, why they're different, who can be your guarantor and how can you get one. Keep reading to find out all you've ever wanted to know about guarantor mortgages.
What are Guarantor Mortgages?
Guarantor mortgages are a way of securing a mortgage if lenders normally wouldn't accept you with your financial circumstances. This can be if you have bad credit or don't have a deposit to secure a mortgage. Your guarantor can support your mortgage application and help you secure one through their own 'reputation'. When lenders carry out affordability assessments, they'll look at your credit score, your income and how much deposit you're putting forward for a mortgage. However, guarantor mortgages are great for those that find themselves in the following positions:
If you have little or no deposit
If you are a first-time buyer
If you have a low income
If you have a poor credit history
If you are looking to buy a home which a lender may deem 'unaffordable' for you
So, why are guarantor mortgages different?
Why Guarantor Mortgages are different
Having a guarantor mortgage means that your guarantor has legally agreed to cover any repayments you miss. If you're unable to meet a monthly payment, lenders will look to your guarantor to cover the charges. It means you guarantor must put their home as collateral against your mortgage, and their must put a specified amount (an initial payment) into an account, which is held by the lender. It means the funds are inaccessible until you've met the agreed paid off amount. Once this is done, your lender will 'release' the savings of your guarantor back to them.
Your guarantor provides security for the mortgage, which means that it doesn't matter if you're unable to provide the full deposit or have bad credit etc. Your guarantor will not have their name on the deeds and won't own a share of your property. However, they will be responsible for repayments should you miss any. It should be noted that if you're consistently missing payments there are risks.
Your home could be repossessed, but your guarantor's home could be repossessed as well – if your home is sold and you still owe your lender more money. Other risks include extending the period in which lenders hold your guarantor's initial payment for and they can add charges on top of monthly repayments too. It's important to make sure you are keeping up with your repayments to protect both you and your guarantor.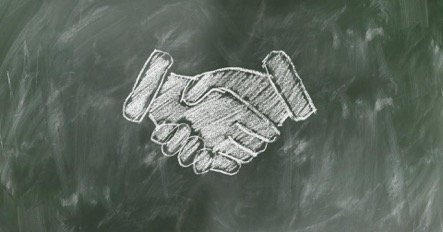 Who can be my guarantor?
Not anyone can be your guarantor, because they need to meet certain criteria. We've got a full list, below.
They must own their own property
Either they must have their mortgage paid in full OR meet the lender's minimum payment (in your home's equity).
They must have an income high enough
It's to guarantee that your guarantor can meet any repayments you miss.
They must have a good credit history
It's so the lender can establish their reliability and check they are financially stable.
They must seek legal advice
As this is a legal agreement, your guarantor should ask for legal advice regarding becoming a guarantor for your mortgage.
However, some lenders will only accept parents, grandparents or guardians as your guarantor (this varies from lender to lender).
How can you get a Guarantor Mortgage?
The easiest way to find yourself a guarantor mortgage is to shop around. You'll need to find a good deal, and a lender that offers guarantor mortgages. Different lenders have different eligibility requirements, and most will ask for the following information:
Your age – as some lenders will only accept applicants over the age of 21
Where you live – some mortgage deals are only for borrowers in England, Wales or Scotland.
Details of your income, outgoings and credit record
If you have a deposit or not
If you're a first-time buyer
If the mortgage is for your main residence (you can't use a guarantor mortgage for second homes)
It's about finding the right deal for you and making sure your guarantor is happy to support your application. You both must understand the risks of taking a guarantor mortgage out / being a guarantor for a mortgage. It's essential to seek legal advice before taking out a mortgage, as well as making sure you can afford the repayments. Guarantor mortgages are ideal for those that may not be able to secure a mortgage through 'traditional' lenders.
comments powered by

Disqus